We offer an injection system to boost the performance of any application: whether your engine is turbo, supercharged, naturally aspirated, gasoline, diesel, street, track, domestic, import, classic, or - whatever - we've got an Injection System to fit!!  Our rates are a fraction of what you'll find elsewhere, and our products are professional grade - our kits include  EVERYTHING  you need to install Methanol Injection on your vehicle quickly and easily - beginners or expert mechanics alike. We offer 7-day/week email pre-sales and tech support - same day reply GUARANTEED!  - Send us your questions and we'll get back to you before the end of the day.

Mon - Fri.........8AM - 6PM

Sat / Sun........10AM - 6PM

US Eastern Time

Superior Quality / Lowest Pricing:

Water / Methanol Injection - Horsepower Engineering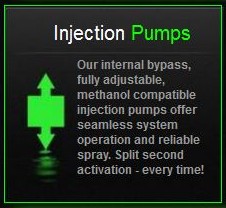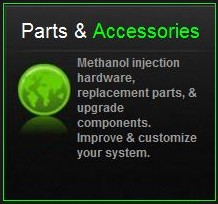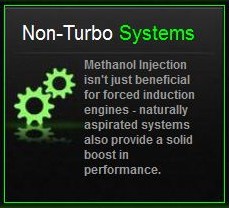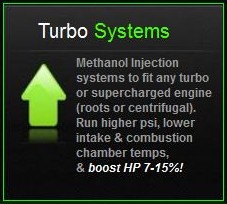 Available: SOON - Fall 2019 !!

Copyright © 2008-2019 Hydro-HP Performance - All Rights Reserved - Methanol Injection Systems & Components - Worldwide Shipping - Email: Sales@Hydro-HP.com

We are currently closed for the Holidays and will reopen soon.